Walk for health
Walking does not require preparation or sports equipment. Hikers who would like to go out to nature can explore even individually the surrounding rich in forests.
At the beginning of the year spring is the first time when everyone is thinking of hitting the road, to bath in warm sunshine and to take sniff of fresh, flower-scented air. Almost any direction can suit this purpose; the important thing is to be outdoor.
The Western region of Lake Balaton and within it the unique natural resources of Small Balaton (Kis-Balaton) and the surrounding of Hévíz rich in forests provide excellent opportunity for those who are willing to devote a few days to roam over this area.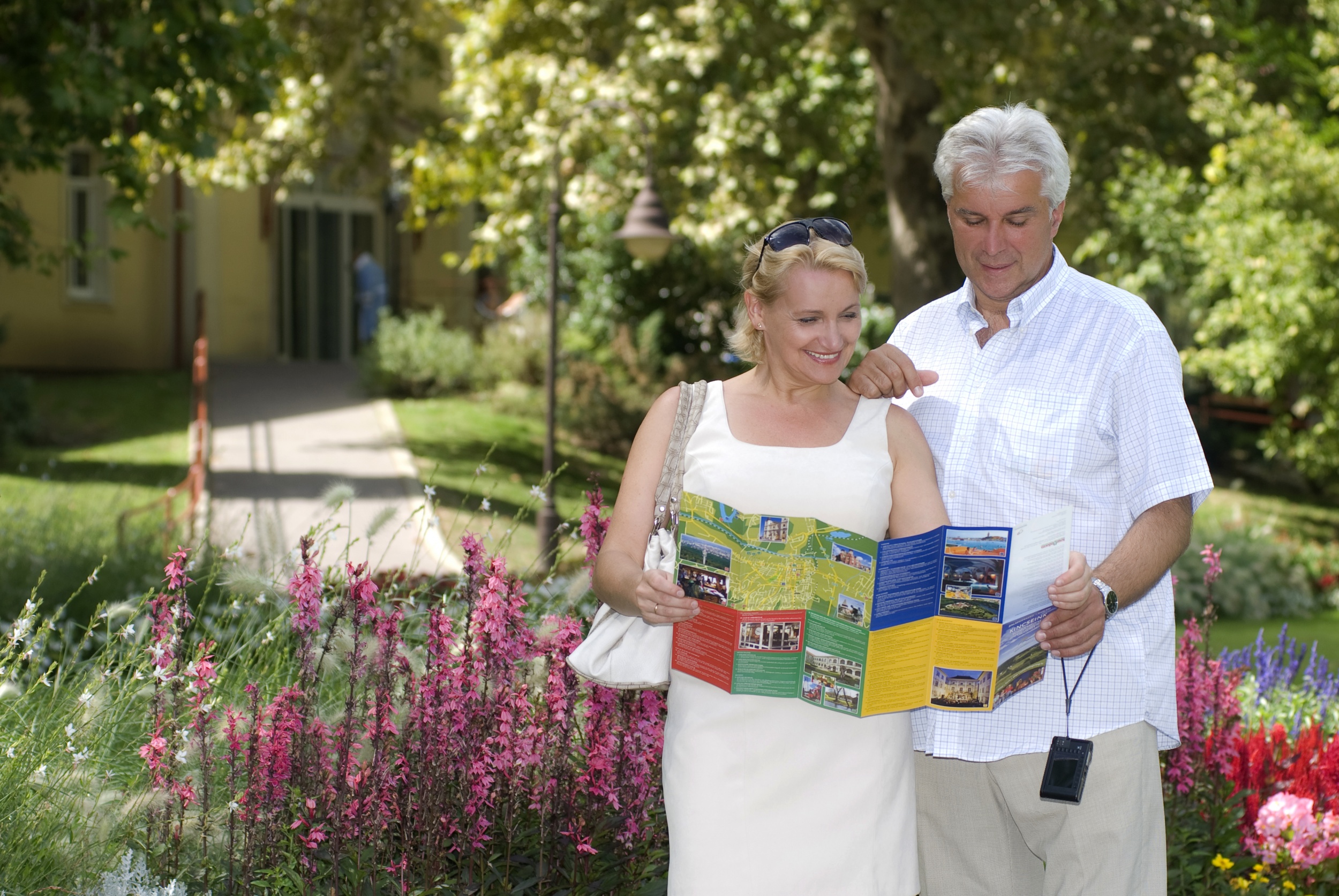 Hiking with special sticks, i.e. nordic walking is more widespread nowadays. We suggest this activity for our senior guests, since it does not only train the legs, but also the upper body. Nordic walking is a sport that can be exercised anywhere. Certainly it is best in the nature, in a comfortable environment and in good air: the stress decreasing effect of nordic walking especially applies this way, stamina and posture will also improve.
The Tourinform office also offers organized nordic walking tours where the basic movement can be learned while you can listen to interesting information on the surrounding and Hévíz. It is especially a good family and community sport therefore it is suggested for those in particular who arrive with a large company or do not like to work out alone.
If you do not have nordic walking sticks it should not discourage you, since you can rent a pair from our trainer. Ask for more details in the Tourinform office.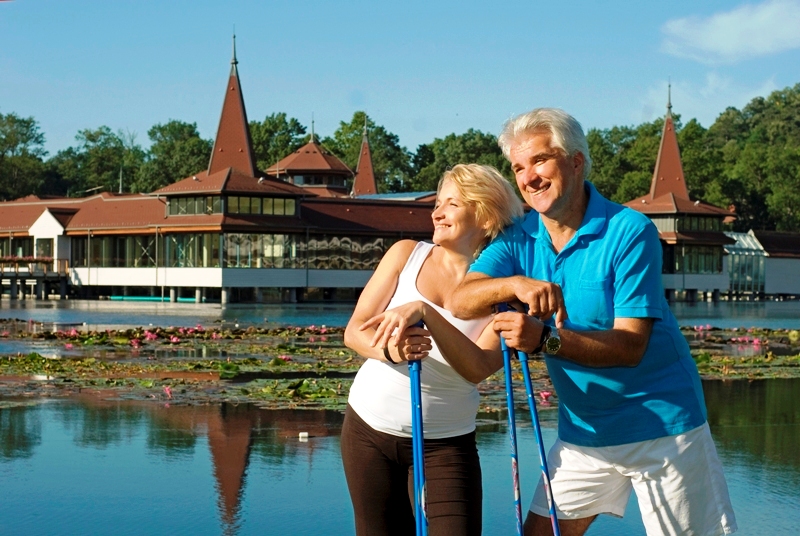 The most popular nordic walking route is the 6 km long tour is Hévíz Véderdő (shelter forest) – Nemesbük – Egregy winery row that can be accomplished within an hour and a half.
Great excursions can be made also outside of the city: the Keszthely Mountains hold many natural miracles which can be explored on signed hiking trails.
Download the map of the given area where all important routes are marked.
» Tour map of the Keszthely Mountains
» Tour descriptions of the Keszthely Mountains
Would you also discover the surrounding of Small Balaton on foot? We recommend the walking tour map of the area to your attention by which you can explore the whole western region of Lake Balaton. Descriptions aid the knowledge of the landscape.
Download the map of the given area where all important routes are marked.
» Tour map of the West-Balaton area
» Tour descriptions of the West-Balaton area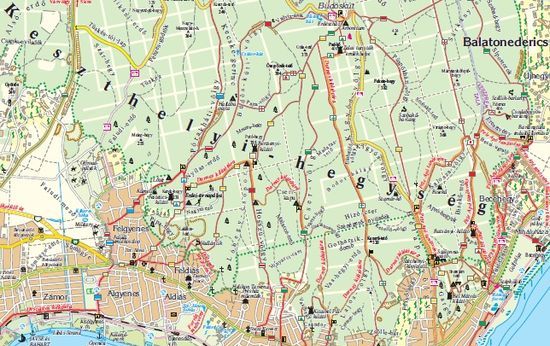 Route tips
» Hévíz – Egregy – Alsópáhok – Hévíz (8 km)
» Hévíz - Berki walking path, educational path (2.5 km)
» Hévíz – Cserszegtomaj Margit Lookout Tower – Hévíz (3 km)
» Hévíz – Cserszegtomaj Castle Theatre– Hévíz (4 km)
» Hévíz – Keszthely Balaton shore – Hévíz (8 km)
» Hévíz – Cserszegtomaj – Keszthely Garden City– Hévíz route (12 km)
» Hévíz – Karmacs – » Hévíz (15 km)
If you do not wish or cannot take a longer walk then we recommend to walk on the path around the lake. Signs and boards aid the orientation in the forest and on the paths. You can get acquainted with the special flora and fauna of Véderdő (shelter forest).
Guided Tours
Guided tours to the Keszthely Mountains: HUF 1000 / hour @ on Wednesdays from 4.30 pm.
Nordic walking sticks rental in Hévíz Tourinform: Quality Kilimanjaro tour sticks: HUF 1000 / day
Contact: Anikó Papp - phone: +36 (70) 333 03 48- email: pappancsa@gmail.com
Attention: prior registry is required! Thank you for your understanding!
Tourinform
Tourinform Office is the informational basis for the guests coming to Hévíz so please visit us if you have questions or you would like to know more about programs or events. The office is located in the walking street; it can be easily accessed on foot or by car. You can find a wide range of informational materials (brochures, invitational publications, event calendar, accommodation catalogue etc.).